Purple Sweet Potato Muffins Vegan Or Not

Do you love to cook? Do you search for your recipes online? Do you love how everyone writes all their feelings before actually giving you the recipe? It drives me crazy! So, here is this recipe and a few comments to follow.
These are vegan, but if you want to use non-vegan ingredients, go ahead.
Ingredients:
1 cup Sweet Potato puree, purple or regular
1/2 cup Almond milk, or any other milk of your choice
2 tbsp Maple Syrup
1 3/4 cups All purpose flour
1 tbsp Baking powder
1/4 tsp Salt
1 cup Sugar
1 tsp Vanilla extract, Pure
1/2 cup vegetable oil or coconut oil, or butter (vegan or not)
Instructions:
Peel and cut the sweet potatoes into medium pieces, place in a large saucepan and cover with water. Bring to a boil and simmer for 15 to 20 minutes.
Or, you can bake them whole at 350 degrees for an hour, or until you can insert a fork easily. Your choice, depending on available time.
Puree them smooth and let them sit until they are at room temperature.
In a large bowl mix all the dry ingredients, flour, sugar, baking powder, cinnamon, and salt. Set aside.
In a medium bowl mix the oil, milk, maple syrup and the sweet potato puree. Slowly add the wet ingredients to the dry ingredients and combine. DO NOT over mix the batter.
Transfer to a 12 cup Muffins Pan lined with paper liners. Fill the liners 2/3 full and bake 18 to 20 minutes, or until a toothpick inserted comes out clean.
My notes:
I used all organic ingredients.
I prefer gluten free baked goods, so I substituted the flour with gluten free oats (1 cup), and rice flour (1/2 cup and 2 tbsp). Rice flour is denser, so use a little less.
Brown sugar was my sugar of choice and next time I'll try coconut sugar.
I'm not fond of vegetable oil and don't have it in my kitchen. I used 1/4 cup of coconut oil and 1/4 cup of organic, unsweetened apple sauce.
I was able to get 18 muffins.
I'd love to hear from you and find out how yours turn out. Email me at sonia@teamprice.com
Original recipe credit goes to thymeandlove.com
#RealtorFoodie #vegan #healthy #nutritious #foodie #delicious #bestrecipes #desserts
To view newly listed homes for sale in Round Rock, click HERE.
To view newly listed homes for sale in Pflugerville, click HERE.
To view newly listed homes for sale in Georgetown, click HERE.
To view newly listed homes for sale in Austin, click HERE.
To view newly listed homes for sale in Buda, click HERE.
To view newly listed homes for sale in Kyle, click HERE.
Sonia Comisarenco~ REALTOR®~ Team Price Real Estate
We Introduce Buyers to Sellers
PH ~ 512-577-5208
Email ~sonia@teamprice.com
Website ~sonia.buyinginaustin.com
You can also download my app to search for properties by texting 'Sonia' to 512-270-7326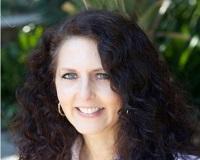 Author:
Sonia Comisarenco
Phone:
512-577-5208
Dated:
January 2nd 2020
Views:
650
About Sonia: Sonia was born in Argentina and has lived in the US since 1980 and in Austin since 2001. Besides bei...